Flamingo
Sometimes all it takes is just one look to fall in love with a land – with poetic sceneries of mesmerising nature, and peaceful moments of everlasting memories
DISCOVER
Flamingo
Where green philosophy and eco-architecture come together to craft a life of luxury in the embrace of nature
DISCOVER
Only a 45-minute drive from downtown Hanoi, Flamingo Dai Lai lies secluded where mountains meet waters, combining the beauty of breathtaking nature and artisan-crafted architecture to create one of the top 10 most beautiful resorts in the world.
Top 10 Hotels & Resorts Worldwide
World Luxury Family Resort – Global Winner
Resort with the Greenest Building on Earth
Vietnam's first art museum in pinewoods
EXPLORE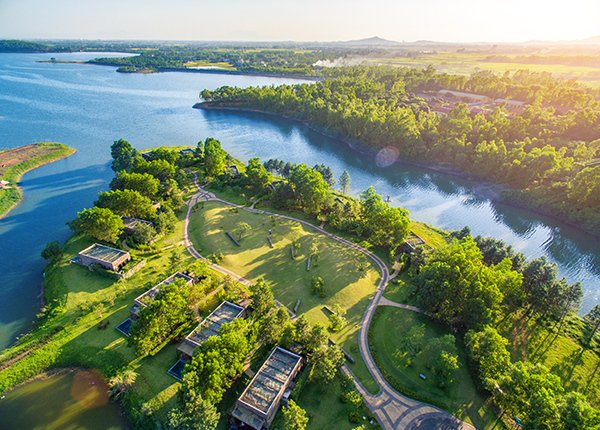 Nestled on the most stunning beach of Cat Ba, the Flamingo Cat Ba complex is nothing less than a blooming masterpiece of greenery on this emerald island. Be ready for the vacation of your dreams, surrounded by Flamingo's signature exotic hanging gardens in the heart of a magnificent bayside ecosystem.
Legendary vertical forest architecture
Panoramic view over Lan Ha Bay
One-of-a-kind Skywalk
3 green towers with over 1000 Sky Villas
EXPLORE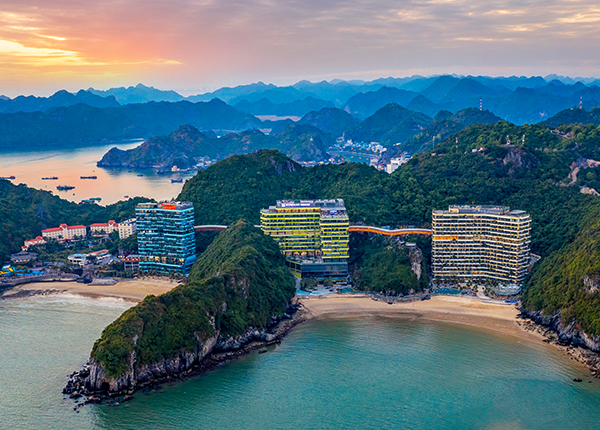 EXPERIENCE
A vacation you'll never forget – filled with culinary delights, spa & wellness, sports & entertainment, art & discovery
Đang cập nhật nội dung ....