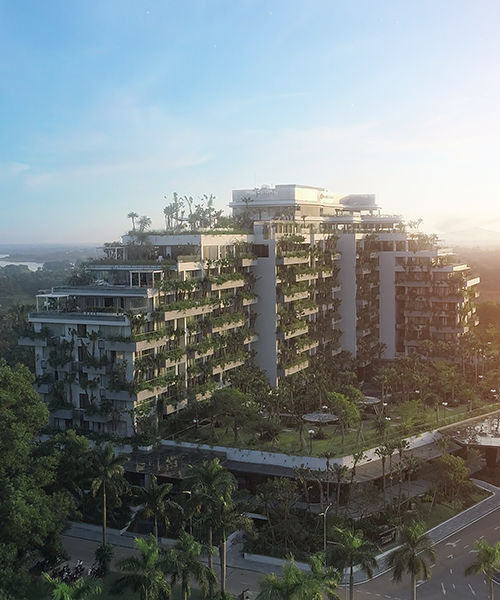 Pioneering – Steadfast – Sustainable
Established in 1996, first with HanoiRedtours – one of the top 10 Travel Agencies in Vietnam, Flamingo Group has been constantly developing with exponential growth in a multitude of industries: leisure real estate, tourism, hospitality services, construction, architecture, etc. Motivated by an ambitious desire for Vietnamese brands to achieve international reach with world-class products and services, Flamingo Group is now recognized as a leading leisure realty and hospitality developer in Vietnam and the surrounding region, with a series of renowned projects and a hall of fame including 65 prestigious national and global awards.
Guided by an unflinching business philosophy of "Pioneering – Steadfast – Sustainable", Flamingo Group is a both a leader and a trend-setter in creating a fresh new lifestyle for a better future: modern and luxurious living with exclusive and exquisite service quality in the heart of nature.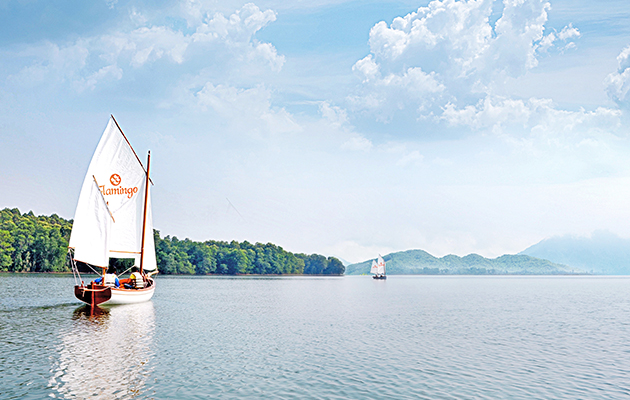 Vision & Mission
We strive to become the leading investor in Vietnam across a variety of sectors: real estate, hospitality, tourism, services, architecture, etc. in hopes of cultivating a peak living experience – global in outlook yet truly Vietnam in essence.
Our emphasis throughout this journey is on sustainable development, as the preservation of nature and the environment is what lays the groundwork for us to better improve quality of life in all aspects: relaxation, entertainment and recreation.
"Cherish and preserve the gift of nature"
The core value that guides our actions on every step of the way is the acknowledgement and appreciation of nature and the environment.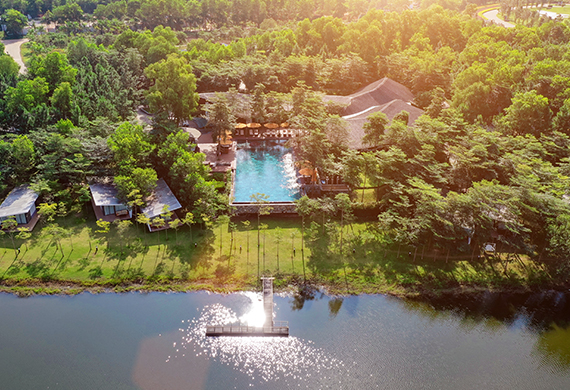 Established the international travel agency Hanoi Redtours in 1996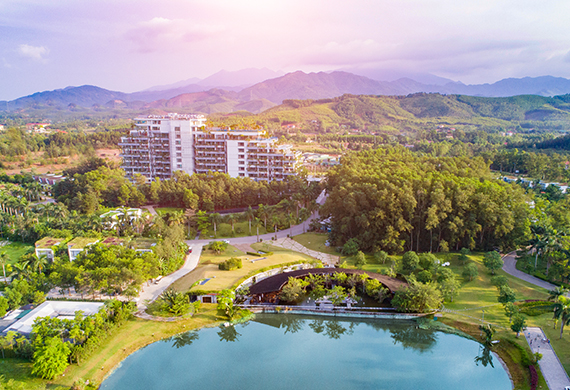 Established Flamingo Dai Lai joint stock company. Commenced operations for 5-star Flamingo Dai Lai Resort and Forest in the Sky complex.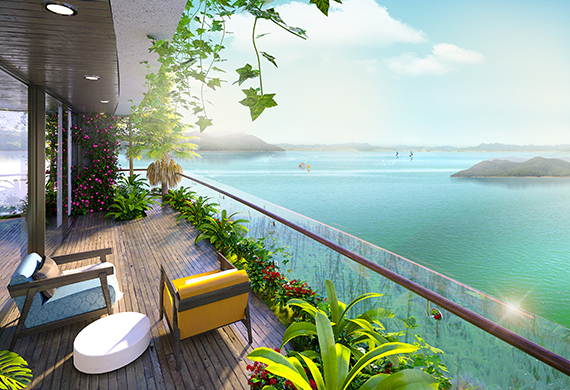 Commenced constructions for Flamingo Cat Ba Beach Resort. Established Flamingo Hospitality Group. Launched Flamingo Legend and Flamingo Nightstreet projects.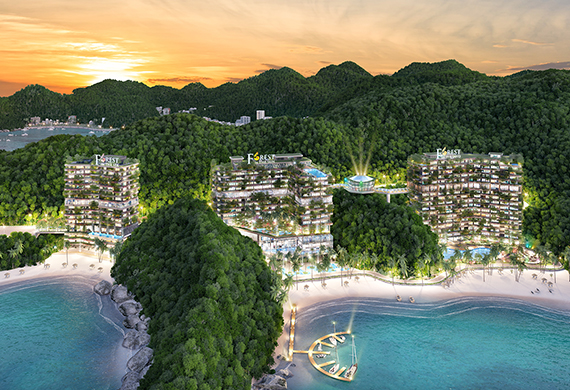 Grand opening for Flamingo Cat Ba Beach Resort in 2020
Inception 10 years 20 years 2020
Flamingo Dai Lai Resort has been a genuine highlight of our two week trip visiting family in Vietnam. We've now stayed in both the Charm villas and Forest in the Sky rooms and both have been the cleanest & most well maintained rooms I can recall in Vietnam. Breakfast was pretty good with plenty of Vietnamese and western options available. The restaurants for dinner are even better. After hearing this trip was a special occasion for my wife and I, the staff at Bamboo made a beautiful little gesture with flower petals and candles!
B. Dinsy, Australia
Magnificent luxury resort, with a family friendly feel. This is a wonderful resort. Though I came here with my company for a work event (which was fantastic), I would happily bring my family and friends here for a weekend of relaxation and fun. The staff are very friendly and go out of their way to assist. Our villa was spectacular! And the food in each of the restaurants was exceptional. Thank you Flamingo Dai Lai for your generous hospitality and smiles, I look forward to coming back again.
Ruthiek, Australia
Have been awesome to stay at Flamingo Dai Lai Resort! The lake, the museum, the Spa and the green building "Forest in the Sky" are unique! I'd never been in a resort like Flamingo. The Service and Restaurants cannot be better. Congrats!
Rob Malva, Spain
Awards & Achievements
A history of quality and dedication told through 65 prestigious national and global awards